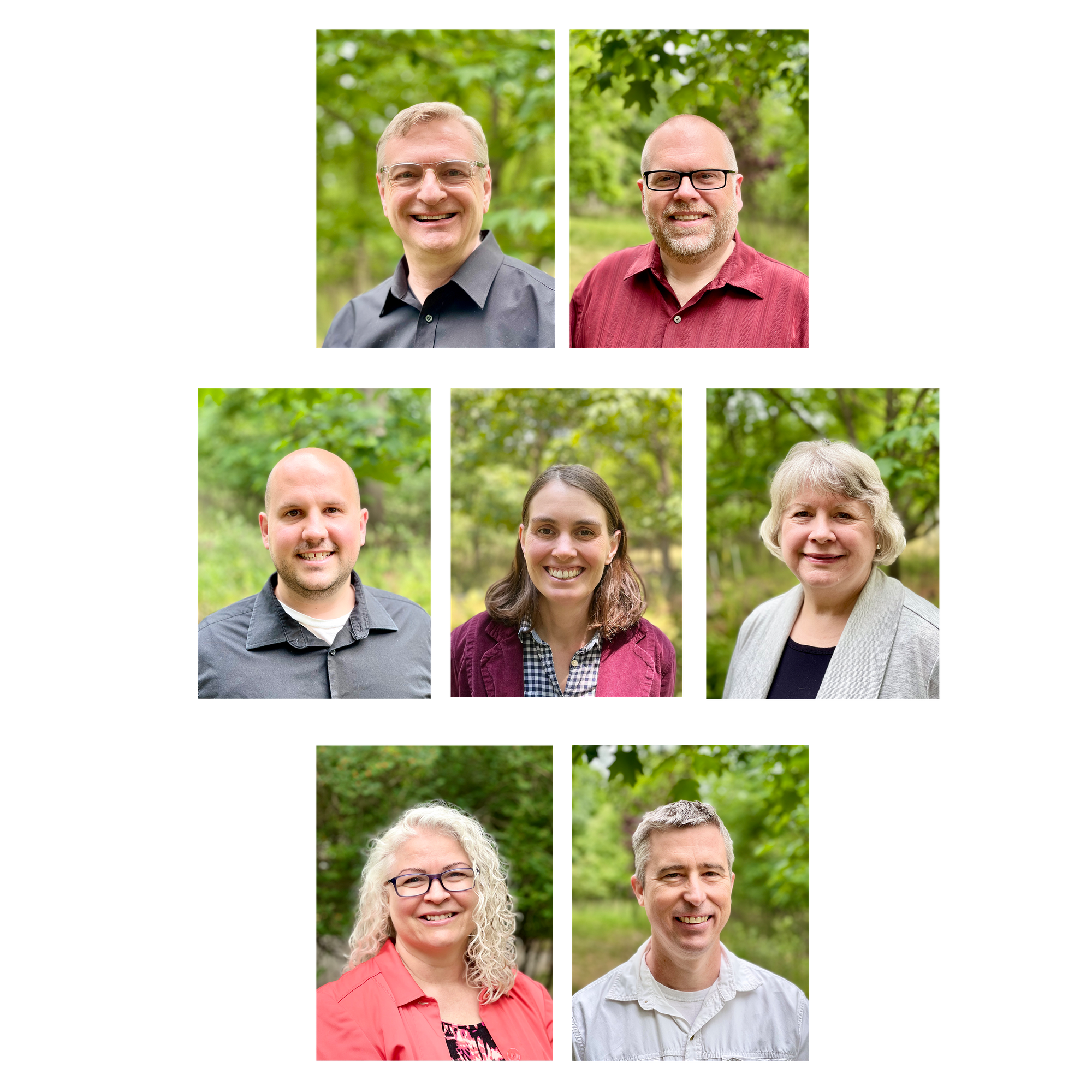 About Us
Elevate Studio Architecture Design began in 2006 as studio jv|a, an architectural design and consulting firm in Grand Rapids, MI. After 18 years of professional growth and achievement with a regional firm, and with a vision for a highly personal, hands-on approach to collaborative work and client participation, Jim VanderMolen founded the firm to specialize in the planning and design of spaces for spiritual and social community. Services include architectural and interior design and documentation, as well as consulting for pre-design programming and facility evaluation, master-planning, feasibility studies, and interactive consensus-building visioning workshops. The studio's work can be found throughout the Great Lakes region, the San Francisco Bay Area of California, NW Washington state, and through the American Mission Hospital in Bahrain.
In the spring of 2010, long-time colleague, co-designer, friend, and next-door neighbor Steve Fridsma joined Jim as a principal architect, and Elevate Studio Architecture Design was created. Jim and Steve share a creative history of nearly 20 years, including 12 years leading a regional firm's Worship Environments Studio. Jim, Steve, and a close-knit group of collaborators are committed to a client-centered, participatory design process and design solutions that are imaginative, inspiring, and appropriate in function, appearance, and cost. This team is committed to partnering with each unique client to design environments that testify to their values, reflect their vision, and further their mission.
Jim VanderMolen AIA LEED has over 35 years of experience as a design architect, project manager, and studio leader, most recently as the founder and a principal architect for Elevate Studio Architecture Design in Grand Rapids, MI. Jim's design work has received over 30 local, regional, and national design awards and he has presented and published papers on topics such as Green Learning Environments, Art and Liturgical Design, and Architecture for the Emerging Church. He has an infectious passion for all things creative. Jim's project experience includes corporate, educational and civic facilities in the Great Lakes region as well as worship environments throughout the United States. He was the designer of the very first LEED-certified school building, the Goodwillie Environmental School in Ada, MI, and the first LEED-certified public transportation facility, The Rapid Central Station in Grand Rapids, MI. Jim has volunteered on such diverse projects as the design and construction of a critically acclaimed set for Opera Grand Rapids' production of "The Fall of the House of Usher" by Philip Glass; "Building Our World," an interactive display for the Grand Rapids Children's Museum; and the winning entry in Habitat for Humanity's "Design for Humanity" competition. He has served as the building committee chairperson for Church of the Servant Christian Reformed Church in Kentwood, MI, where he is also a musician and artist. Jim and Andrea have raised 3 talented daughters and now have 3 great sons-in-law and 3 terrific grandchildren.
Steve Fridsma AIA LEED is a licensed architect, designer, and consultant with over 25 years of experience in a wide variety of building types for ministry, educational, residential, and commercial clients. He is Co-Owner and Principal Architect at Elevate Studio Architecture Design in Grand Rapids, MI. Since 2001, Steve has focused his learning and experience on the design of worship and learning environments. Steve is passionate about examining spiritual, technological, and cultural forces, and then discerning appropriate responses for each particular church or school's unique ministry or learning context. He has published articles and presented at church and school facility conferences across the country concerning adaptive reuse of existing buildings, environments for alternative education, Creation Care and Sustainable design, and building types for emerging forms of learning and worship. He also taught an introductory design theory course, "Thinking Architectonically" at Calvin University, and has also served there as an exhibit curator, juror, and student advisor. He is the recipient of the 2007 Young Architect award from the American Institute of Architects Grand Valley Chapter. Steve has also served as a worship leader for four churches and currently serves as Worship Coordinator and Artprize Curator at Monroe Community Church, a downtown Grand Rapids, MI church plant. He lives in Grand Rapids, MI with his wife Mary and two children.
Andrea VanderMolen is the office manager for Elevate Studio. She earned her Bachelor's degree in Psychology at the University of Michigan. Andrea grew up working in a family-owned business and also spent many years in various retail positions. Her passions include sewing, gardening, and cooking. She is married to Jim and together they raised 3 talented daughters and now enjoy having three sons-in-law and three grandchildren.
Flint Sackett is a Job Captain at Elevate Studio. He graduated with a Bachelor's in Architecture from Kansas State University. He has worked for several architectural firms in Kansas, New York, Kansas City, and Indiana. Flint has enjoyed traveling and working in many places including restoring old buildings in Italy. Flint also enjoys woodworking, furniture making, oil painting, and other fine arts. Flint and his wife, Stephanie, have 2 girls and live in a historic home in Grand Rapids, MI.
Susan Arnold, RA is a project architect at Elevate Studio. Originally from Portland, Oregon, she graduated with a professional Bachelor's in Architecture from the University of Oregon in 2007. She spent over a decade in the Boston area where she met her husband, Ken. She also served in the Peace Corps in Panama for two years, working with a rural indigenous community to improve health and sanitation. Susan became a licensed architect in early 2023. Susan and her family attend New City Fellowship Presbyterian in Grand Rapids, Michigan and have two girls. She enjoys running, doing craft projects with her children, and exploring nature.
Michael McKinnon NCARB, AIA Assoc. received his Master of Architecture degree from KCAD of Ferris State University in 2018. His undergraduate degree is from Calvin University in Communications. Mike joined Elevate Studio as a Graduate Architect on the path toward becoming a licensed architect. He is currently studying for the Architecture Registration Exam and serving on the Board of Oakdale Christian Academy. He and his wife have three children and attend Crossroads Bible Church where they serve in the children's ministry.
Mary Wolters Fridsma is a Project Assistant for Elevate Studio. She received her degree from Calvin University in the field of Social Work. She currently is also the Children's Ministry Director at Monroe Community Church. Prior to this experience, she worked with World Renew as an Administrative Assistant. She and Steve are married and together raise their two children.
Oscar is the Studio Dog and happiness bringer. He is a lovable Golden Doodle who enjoys treats and long walks on the beach.